Signup to Receive Pronto Fresh Coupons, Promotions and Flavors of the Day!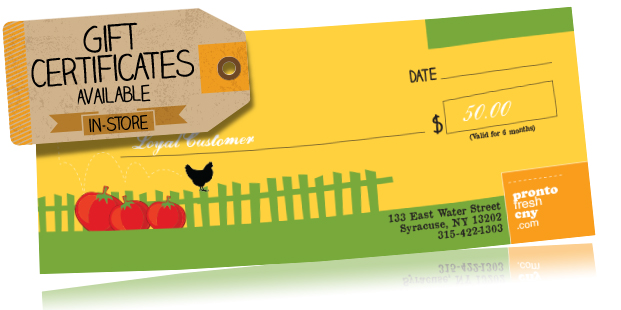 Five Stars
Named accordingly….food was fresh and service fast and friendly!! Salads are AWESOME:) and my fave was mandarin chicken sooooo good!! The chicken salad was hands down best I've ever had. So glad there is a yummy little spot like this downtown that delivers! LP
Five Stars.
I went twice this past week. If you are looking for a healthy alternative this is your place. Everything there is incredibly fresh and the servings are BIG. You will not walk away disappointed. TMS
Best Panini & Coffee!
I tried the roast beef and cheese panini special here the other day and it was incredible! The bread was amazing and slightly crispy, just how you want it on a panini, and the beef and cheese with the sauce were a perfect combo, if they bottled the sauce I'd buy it! I could eat this panini all the time, I can't wait to try others. They seating in front is perfect as well for a break from the office. I also got a cappuccino, and homemade fresh oatmeal raisin cookie which was delicious. Pronto Fresh is certainly my go to spot for lunch and now all my coffee breaks too! Nblanning
Five Stars
I'm a big fan of the paninis and cappuccinos! CMango